Thanksgiving is all about getting together with family and friends…and eating well. For many, it's also a great opportunity to prepare new recipes based on the year's top food trends.  That is why table decoration is so important for this event.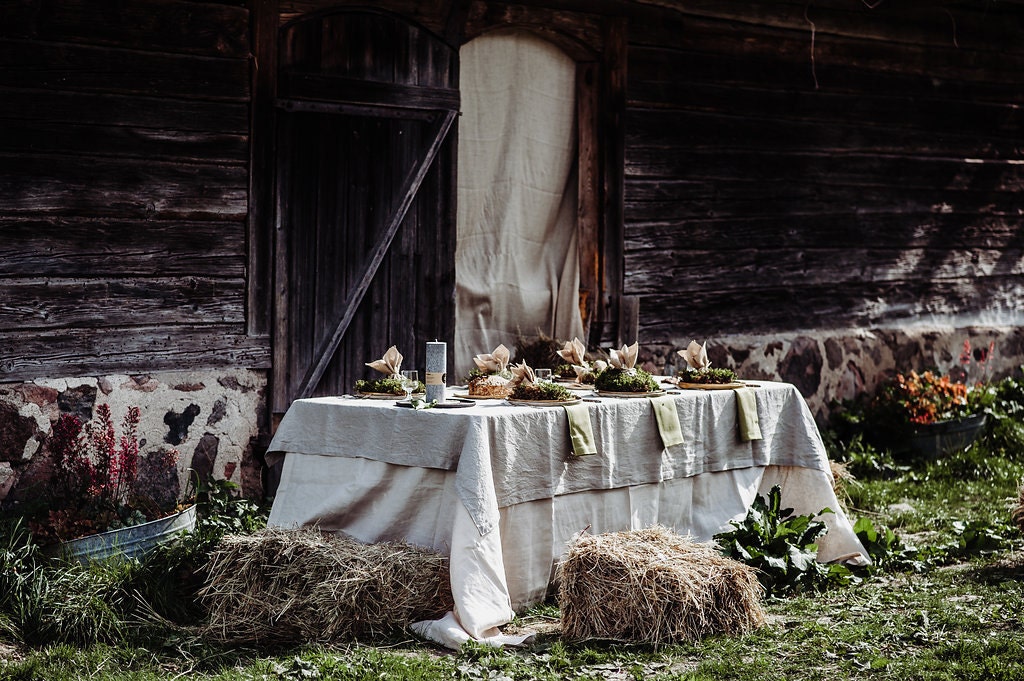 This Thanksgiving could be a lot more interesting  than in years past. Here are some new trends that will be making a major impression on tables across the country this November 26th.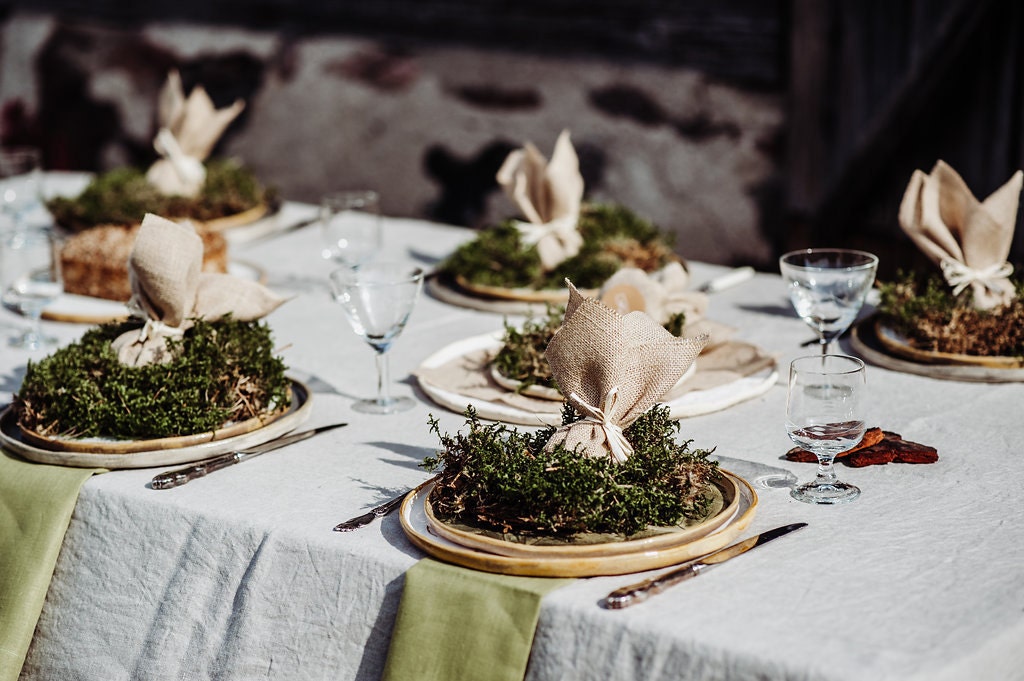 Farmhouse style in decorating is more popular this year, than any other previously. This style decorating means  warm, cozy, relaxing, and full of charm and character. It eschews modern sensibilities and goes back to a simpler time. That said, farmhouse style is surprisingly savvy.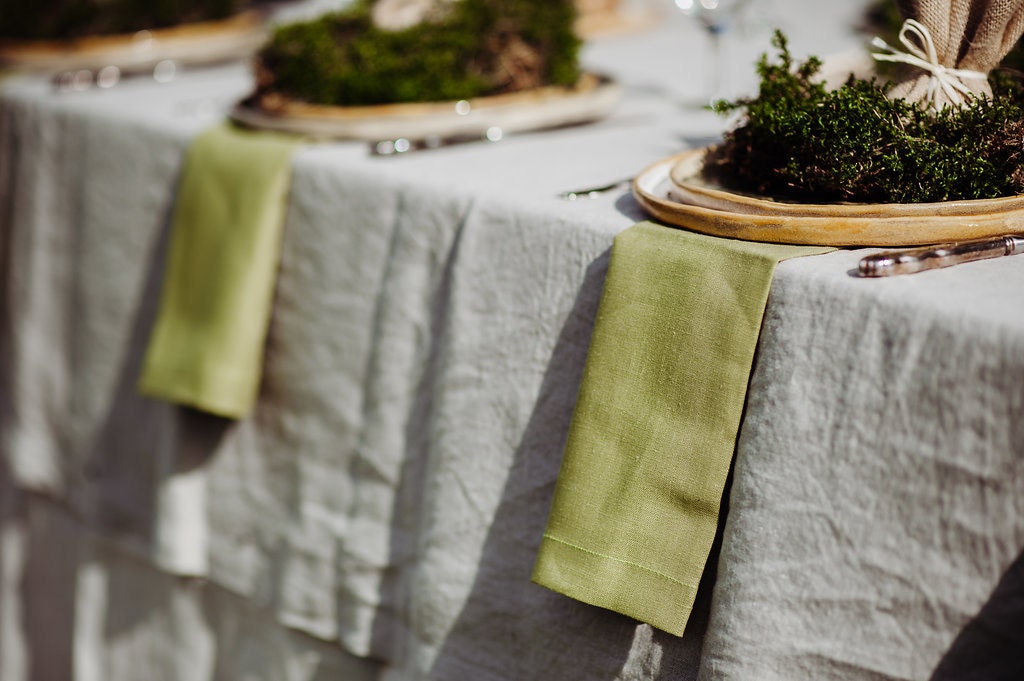 To keep a farmhouse from looking too "country kitsch" there needs to be a balance of old and new. It should be clean, stylish and warmhearted. And most importantly it needs to be in tune with nature – but not full of dried flowers and rooster paraphernalia. Here are some tips and ideas for decorating in farmhouse style.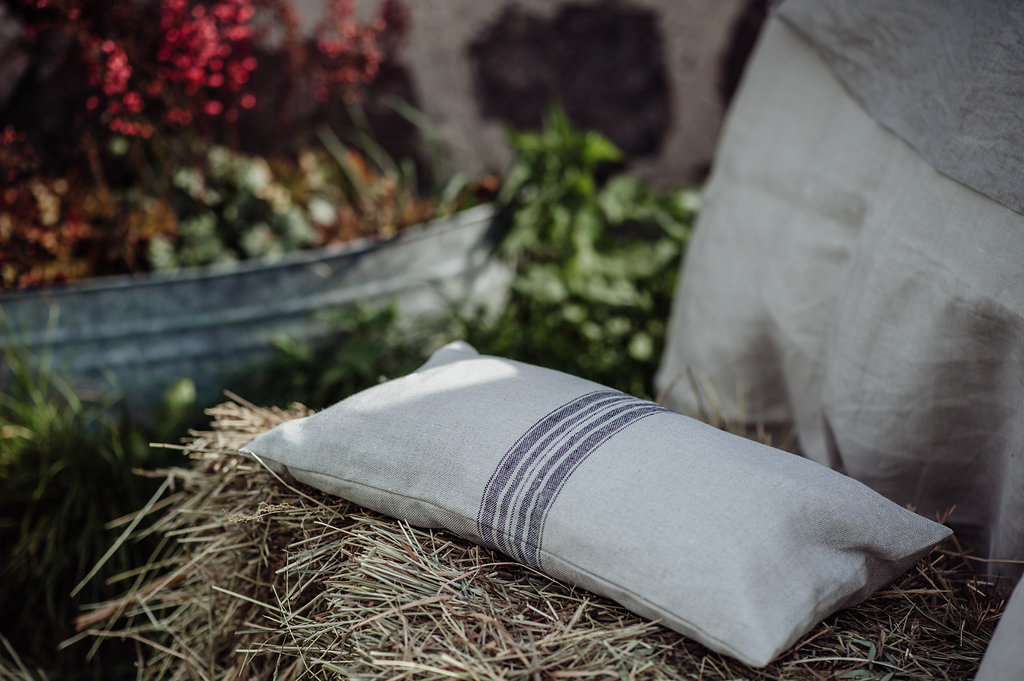 Organic  linen table linens in natural colors will fit perfectly at home with farmhose styling. Grey, green, brown and some other neutral colors will look great and fulfill the whole home decor. Don't forget about blues which are so trendy nowadays.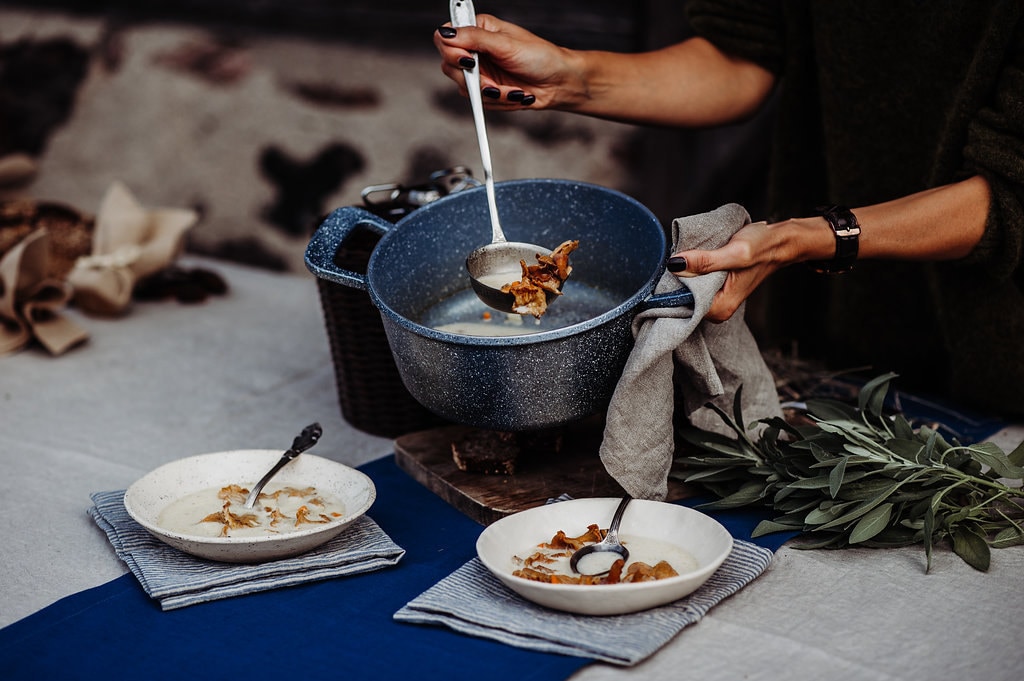 Rustic table, ceramic bowls, candles, greenery and table linens of natural linen flax will make their job perfectly. Don't forget about wooden elements and food which match nicely together.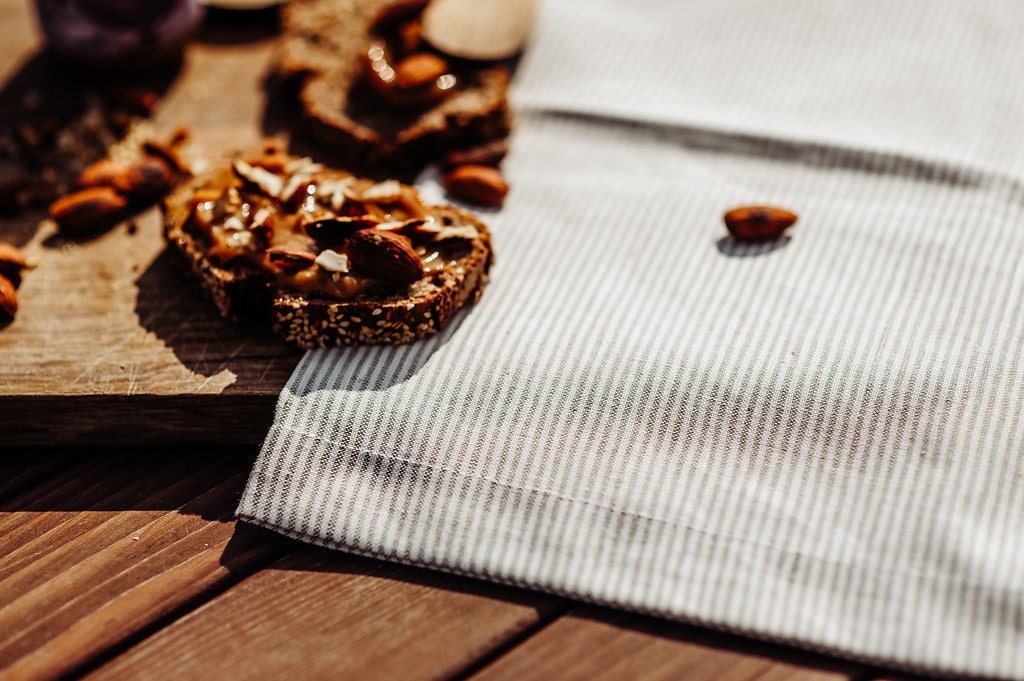 It is all about your fantasy and love to nature. Simple style like this doesn't like artificial staff, wich will make it  look kitshy.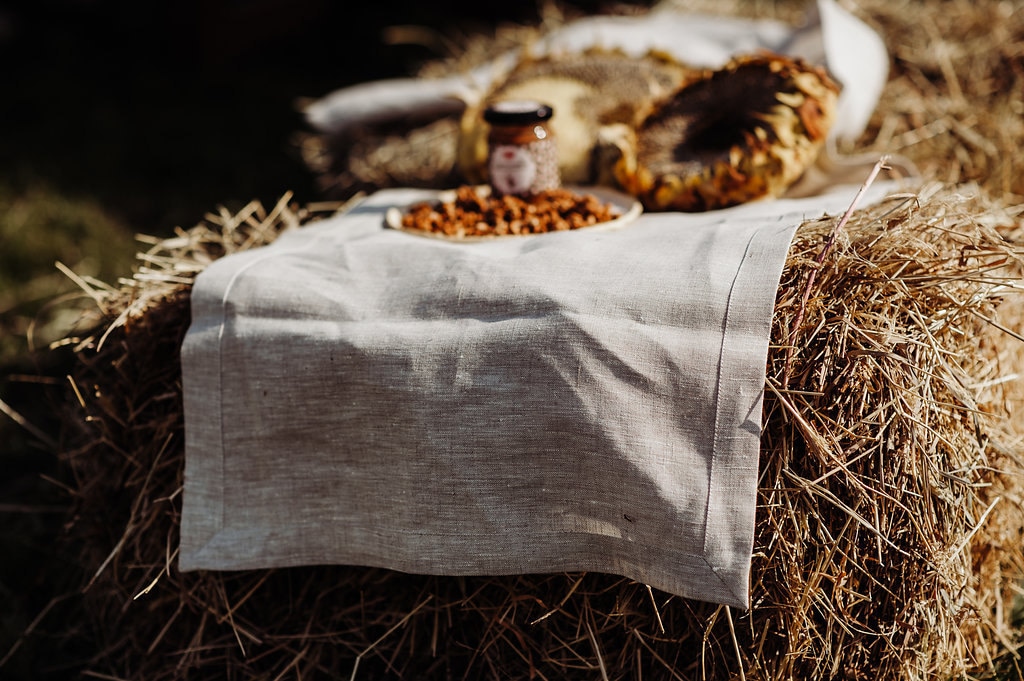 Just let's go to the country and get inspired by nature! Love this style. Love MyDearLinen.