For some, decorating the Christmas table is a nice tradition. For others, it's all about experimenting with different looks and styles from one year to the next. For everyone, the design options are endless.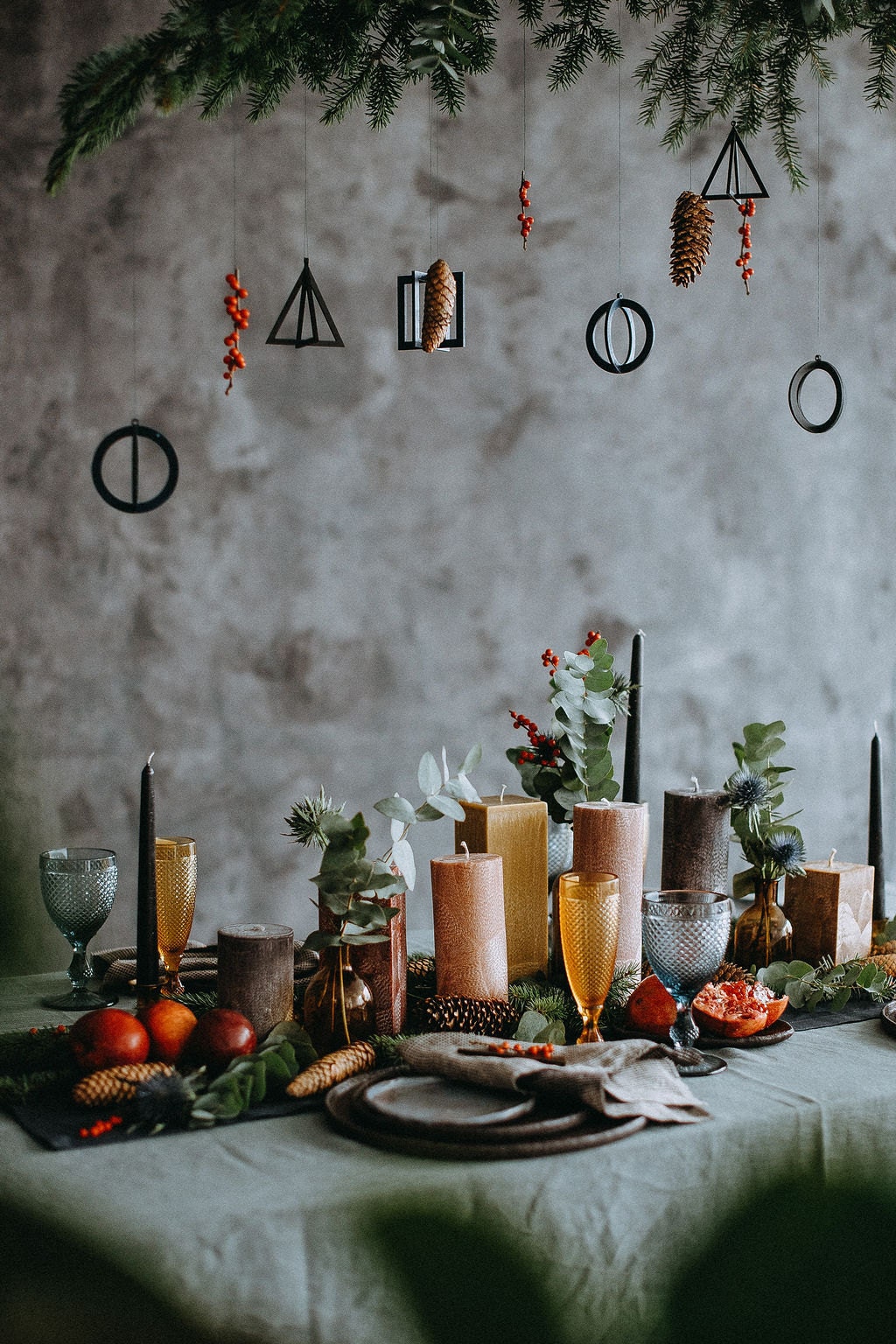 Celebrate contrasts by using shiny materials next to matte elements, or metallic objects with rustic pieces. Add fruit, veggies or blooms in large containers for color and life.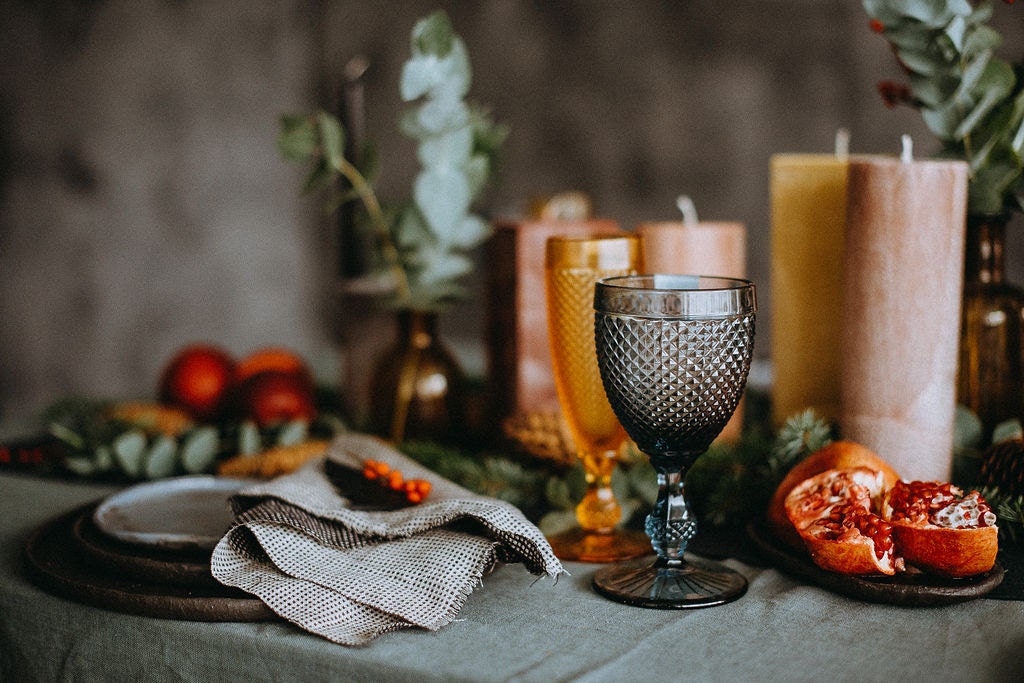 Choose artisanal pieces for warmth and a touch of rustic charm, or select monochromatic ceramic tableware for elegant simplicity. Fill miniature frames with pictures of loved ones celebrating past holidays. Whatever your style, consider tapping into themes to unify the pieces you put together.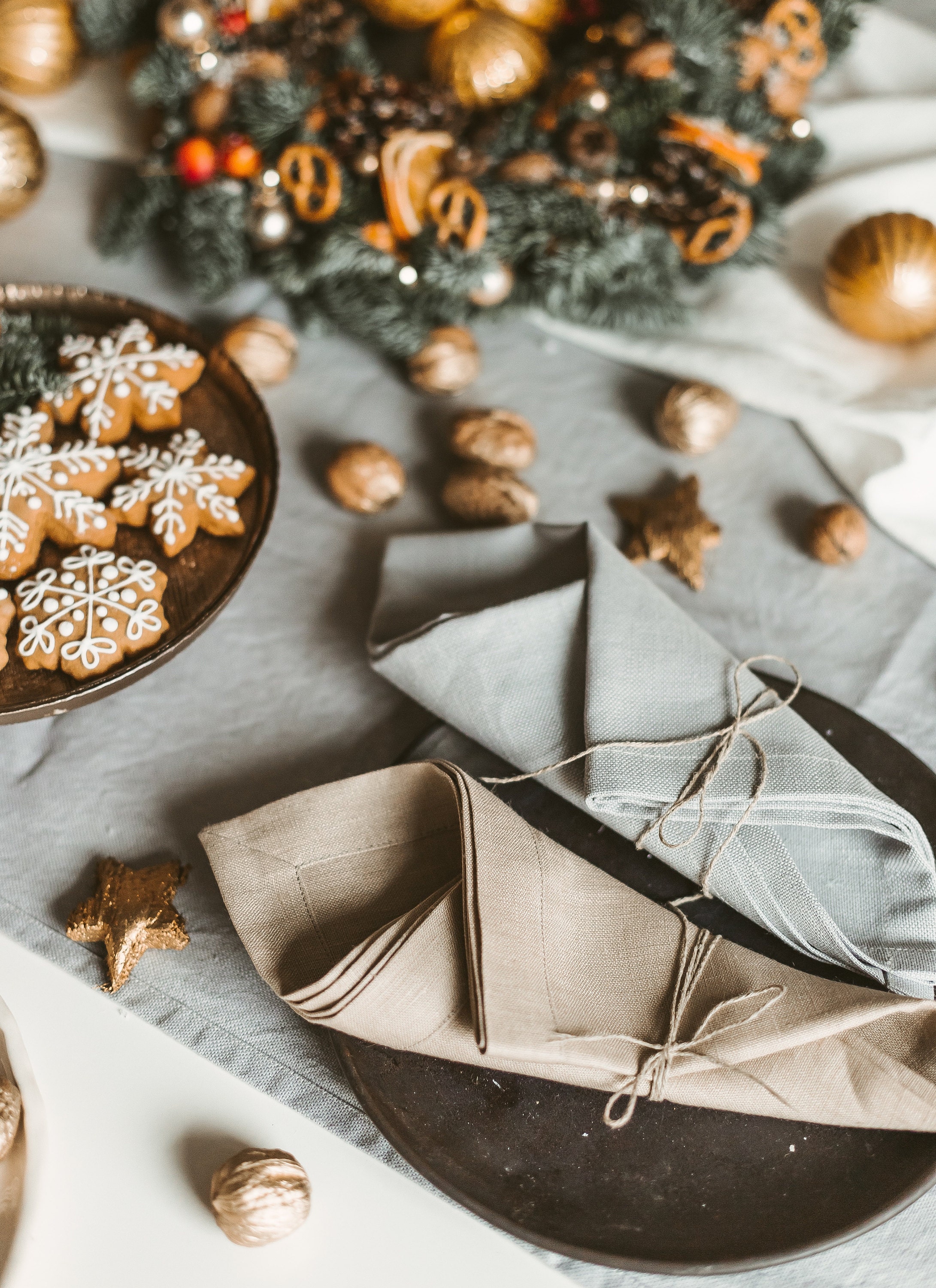 Use evergreen branches for an easy way to create a woodland atmosphere for your table. Introduce weathered or natural wood in light or dark finishes to bowls, platters or birch candles. 
Classic white and grey dinnerware is so versatile that it merges with any style, including casual farmhouse or urban chic. Punch it up with contrasting plates patterned with festive holiday designs or colored glassware.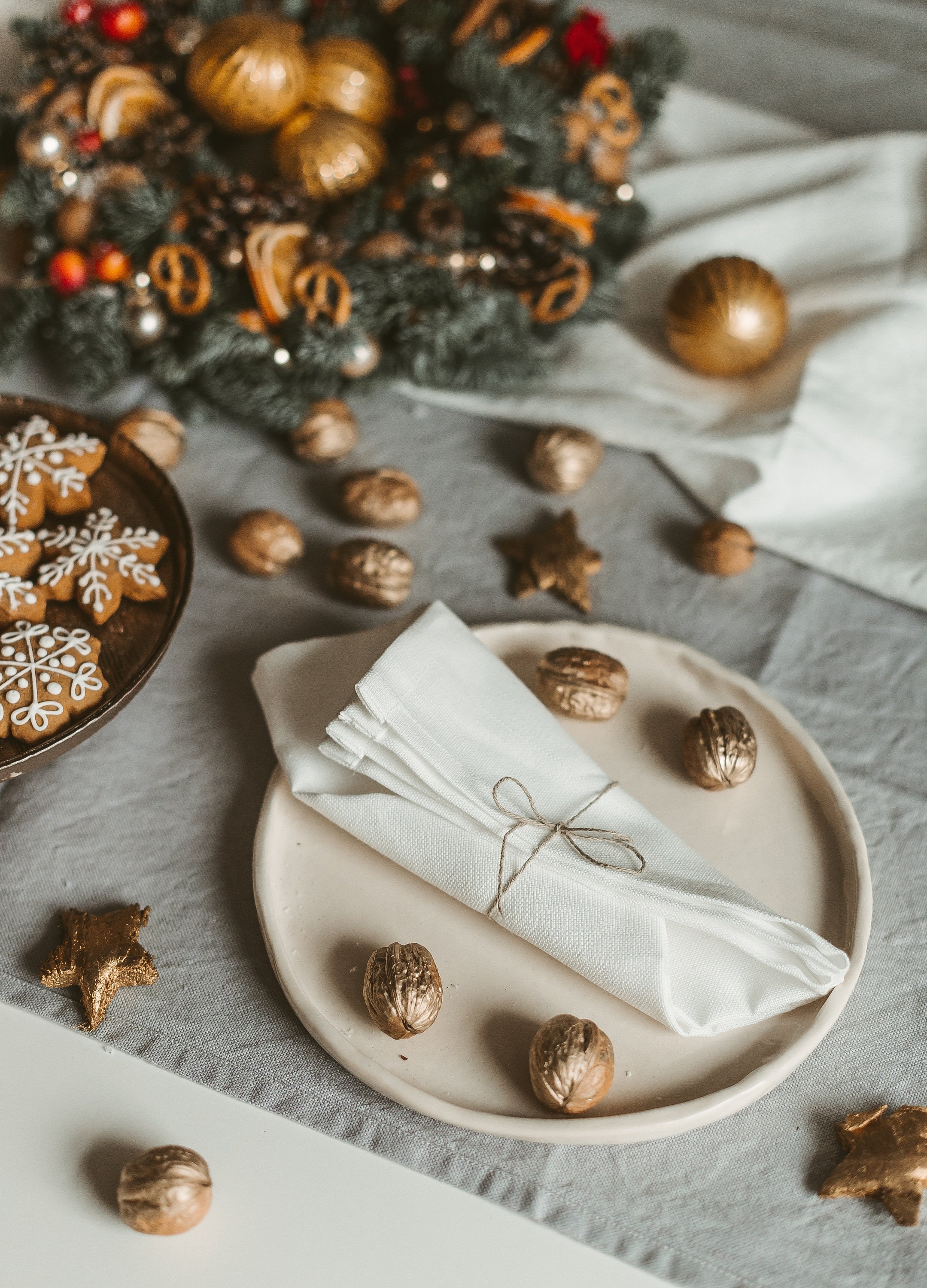 Try natural linen for a more casual tablecloth. Pair it with napkin rings in rattan or grapevine, or tie satin ribbons with sprigs of berries around rolled napkins. Dress it up with gold or copper accents. 
Linen tablecloths and napkins are available in www.mydearlinen.com shop. Here you will find table linens for any occasion.